Edmonton International Airport
All Information Edmonton International Airport (YEG Airport guide)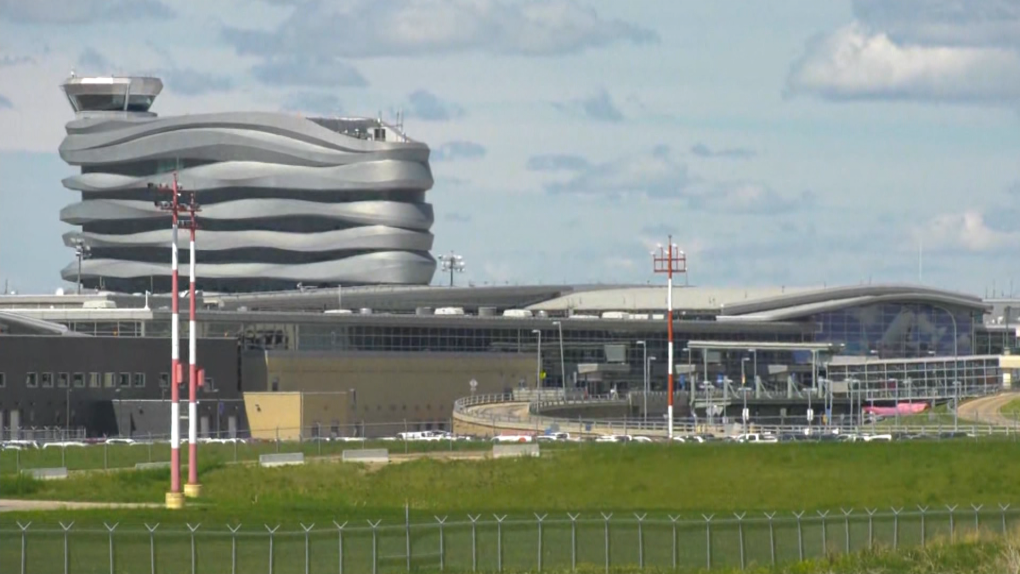 Edmonton International Airport (YEG) is a significant aviation hub in Alberta, Canada, with a storied history dating back to its origins as Blatchford Field in 1927. Over the decades, it has continuously adapted to the changing needs of air travel. During World War II, it played a pivotal role as a military airbase, solidifying its importance in the region's aviation landscape. In 1960, Edmonton International Airport officially opened, marking a transformative milestone in its development. Since then, it has undergone numerous expansions and upgrades, evolving into a world-class facility.
The airport boasts two contemporary passenger terminals, serving millions of travelers annually. Its strategic location as a pivotal connecting point for flights to Western Canada and the Arctic makes it indispensable for domestic and international travelers alike. Beyond passenger services, YEG plays a critical role in cargo logistics, facilitating the transportation of goods and bolstering Alberta's economy.
Edmonton Airport Terminals
Edmonton Airport consists of single  and large passenger terminals:
Terminal 1
Domestic US airlines provide service to Edmonton Airport, connecting the Canadian city with several US cities and with major airlines with worldwide destinations.
Levels
It has two levels: 
Level 1
Arrivals and baggage claim.
Passengers will find several services and access to transportation. 
Level 2 
Check-in and Departures area.
Security checks grant access to boarding gates. 
Mezzanine
Lounges.
Best Facilities And Services at Edmonton Airport
Terminals: YEG boasts two modern passenger terminals, namely the Main Terminal and the South Terminal, each equipped with a variety of amenities and services.
Dining and Shopping: The airport offers numerous dining establishments, boutiques, restaurants, and cafes, providing travelers with a diverse selection of options for both food and shopping.
Airport Lounges: Multiple airline and private lounges are accessible, offering a peaceful and comfortable environment for relaxation and work.
Wi-Fi: Complimentary high-speed Wi-Fi is available throughout the airport, ensuring that passengers can stay connected while awaiting their flights.
Parking Options: YEG provides various parking choices, including short-term, long-term, and valet parking, all conveniently located near the terminals.
Ground Transportation: The airport offers a range of ground transportation options, including taxis, limousines, shuttle services, and public transportation links to the city and surrounding areas.
Medical Services: The airport offers medical facilities and services to assist passengers needing medical attention during their journeys.
Baggage Handling Services: Assistance with baggage handling and storage services is available to help travelers manage their luggage requirements.
Address: 1000 Airport Road, Edmonton, Alberta T9E 0V3, CANADA

Phone: +1 (780) 890 8382 / 1 800 268 7134
Email: [email protected]
Transportation at Edmonton Airport.
Bus: You can choose three different options according to your budget to reach downtown Edmonton.
Bus Routes
FARES
BAGGAGE RULES
Bus Routes
EBUS
Transfer within 24 minutes to downtown Edmonton. There are routes to Red Deer, Calgary, and Fort McMurray. 
Location
Ride it at gate 8 on the ground level (Arrival level) of Edmonton Airport.
EDMONTON TRANSIT SYSTEM
Transit from Edmonton Airport to Century Park Transit Center in the city by using ETS (Edmonton Transit System) bus line 747.

Stops: Edmonton Airport Door 8 (Arrivals level) and Century Park Transit Centre. 
Schedule
From 04:10 am to 00:30 am.

Runs every 60 minutes off-peak hours and every 30 minutes on peak hours. 
Location
Ride 747 bus line at Edmonton Airport Door 8 of the Arrivals level.
SUNDOG TOURS
Connects Edmonton Airport with Jasper National Park. 
LEDUC TRANSIT
Provides services between Edmonton Airport and Leduc City.

Leduc Transit provides regular service to and from the City of Leduc.
Route 10 and 3 are available from YEG.
FARES
BAGGAGE RULES
Nearby 5 best hotels to visit in Edmonton Airport
Renaissance Edmonton Airport Hotel
This luxurious hotel is seamlessly connected to the airport terminal, providing travelers with an unmatched level of convenience. Featuring modern amenities, elegant decor, and soundproofed rooms, guests can enjoy a peaceful stay just steps away from their flights. On-site dining options and a fitness center complete the package.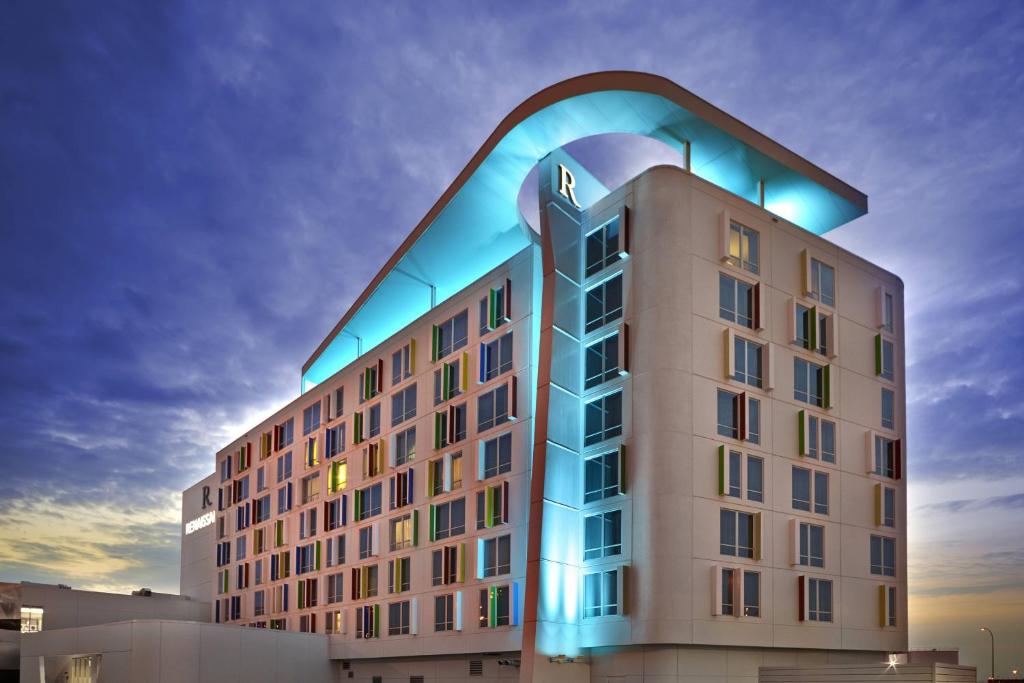 Courtyard by Marriott Edmonton Airport
Positioned a short distance from the airport, this Marriott property offers comfortable accommodations and a welcoming atmosphere. The hotel's complimentary airport shuttle service ensures hassle-free transfers, while the Bistro restaurant and fitness facilities cater to guests' needs.
Hampton Inn & Suites by Hilton Edmonton International Airport
 Located just minutes from the airport, this Hilton hotel is a popular choice among travelers. Offering spacious rooms, complimentary airport shuttle service, a fitness center, and a hot breakfast, it provides a comfortable stay for guests.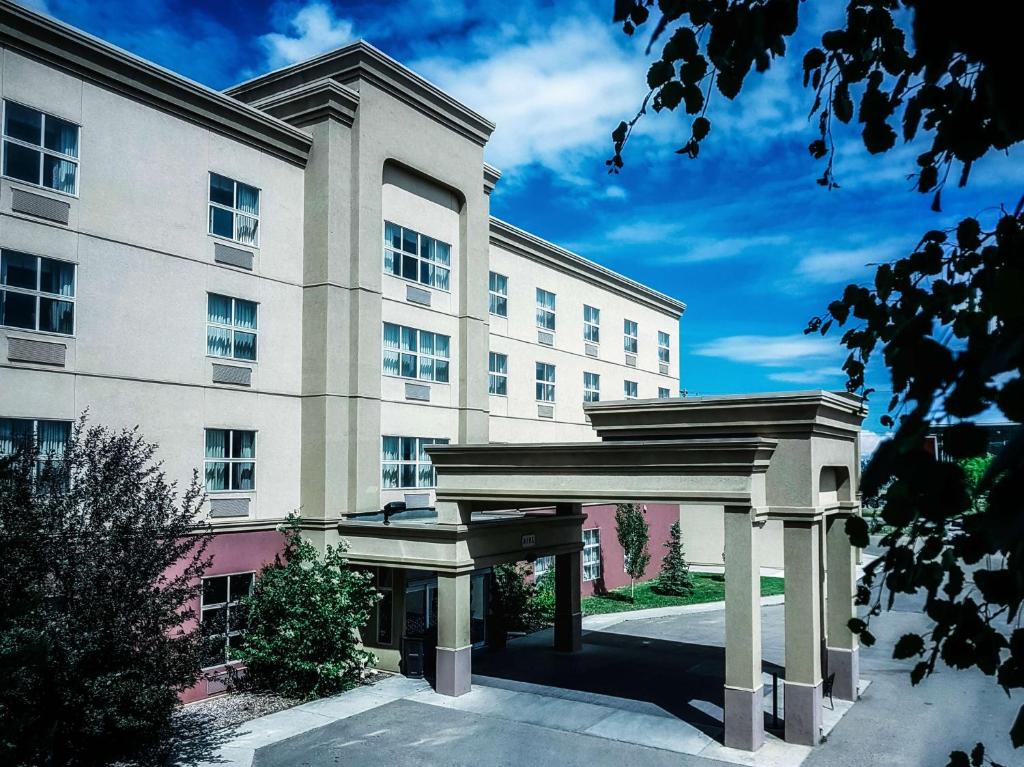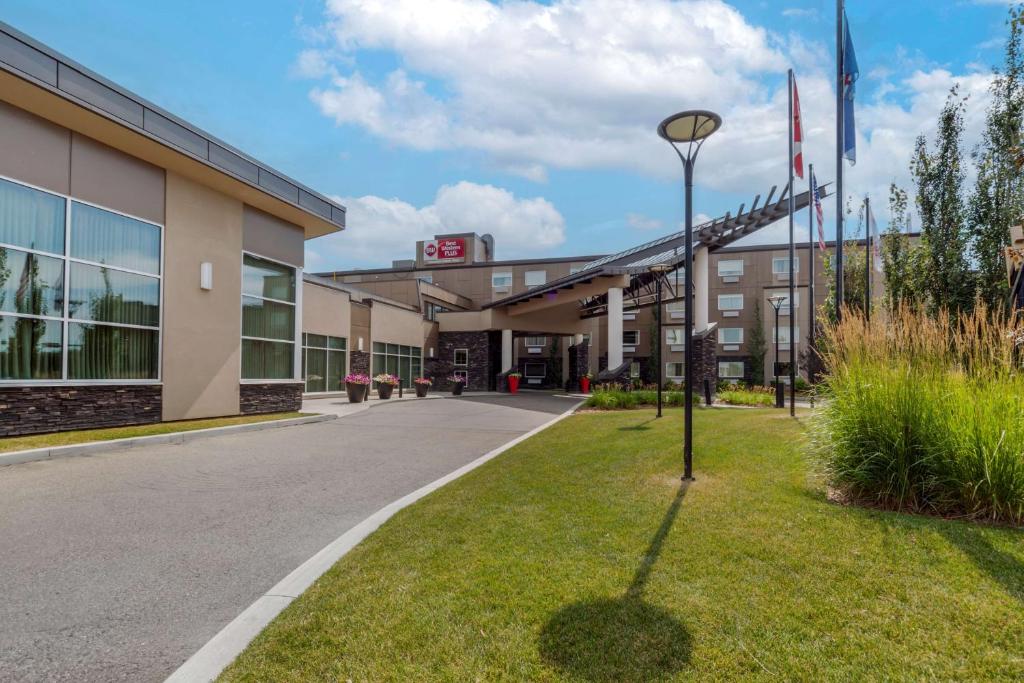 Best Western Plus Edmonton Airport Hotel
 This hotel provides a convenient location, just a few minutes from the airport. Guests can enjoy a complimentary airport shuttle, cozy rooms, an indoor pool, and an on-site restaurant and lounge.
Four Points by Sheraton Edmonton International Airport
 Situated near the airport, this Sheraton hotel offers comfortable accommodations, an indoor pool, a fitness center, and the Ric's Grill restaurant for dining convenience. The free shuttle service adds to its appeal for travelers.
Best 5 places to visit in Edmonton Airport.
Best 5 places to visit in Edmonton Airport.
Plaza Premium Lounge (US Departures)
The Plaza Premium Lounge located in the US Departures area of Edmonton International Airport offers a haven of comfort and relaxation for travelers. With its stylish and inviting ambiance, this lounge provides a respite from the hustle and bustle of the terminal. Guests can enjoy a range of amenities, including comfortable seating, complimentary Wi-Fi, and a delectable spread of snacks and beverages. Whether you're looking to catch up on work, unwind with a good book, or simply indulge in some pre-flight pampering, the Plaza Premium Lounge caters to your needs. It's an ideal spot to elevate your travel experience and rejuvenate before your journey.
Edmonton Regional Helicopters
Edmonton Regional Helicopters is a premier helicopter service provider operating in the Edmonton region of Alberta, Canada. With a commitment to safety, efficiency, and customer satisfaction, they offer a wide range of helicopter services, including aerial tours, charter flights, aerial photography, and industrial support. Their team of highly trained pilots and staff ensures that each flight experience is not only safe but also memorable. Whether you want to explore the stunning landscapes of Alberta from the sky or require specialized helicopter services for your business needs, Edmonton Regional Helicopters is the trusted choice, providing a unique and exhilarating way to experience the beauty of the region.
RedTail Landing Golf Club
RedTail Landing Golf Club, situated just south of Edmonton, Alberta, is a premier destination for golf enthusiasts. This 18-hole championship golf course offers a remarkable blend of natural beauty and exceptional design, making it a favorite among golfers of all skill levels. The course features immaculate fairways, challenging water hazards, and well-maintained greens, providing an enjoyable and memorable golfing experience. Additionally, the club boasts top-notch facilities, including a clubhouse with a pro shop and a restaurant that offers stunning views of the course. RedTail Landing Golf Club is not just a golf course; it's a destination for those seeking a great day of golf in a picturesque setting.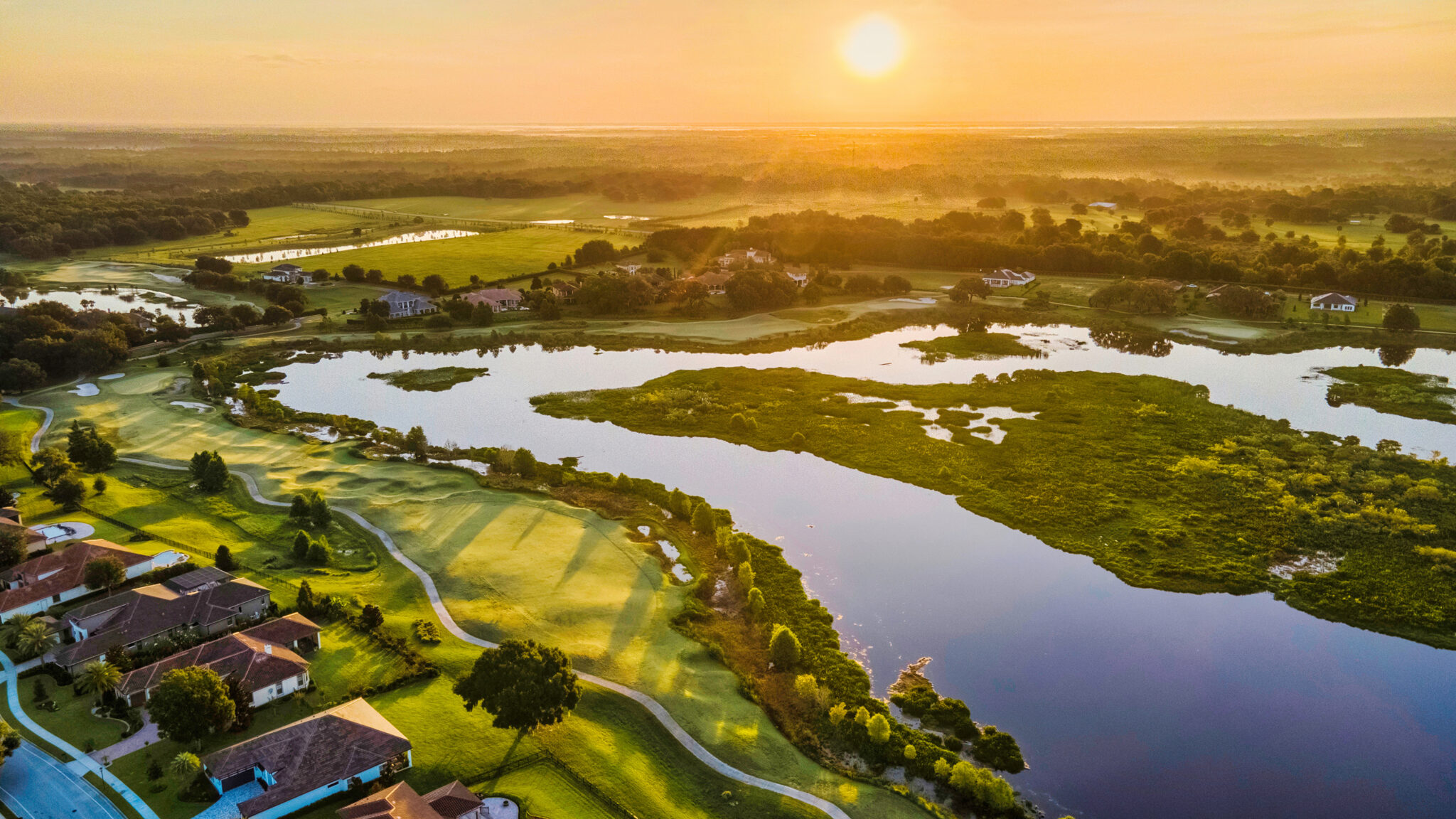 Barclay Dog Park is a beloved canine haven nestled in the heart of Edmonton, Alberta. This spacious and well-maintained park offers a secure and vibrant environment for dogs and their owners to enjoy. With separate areas for small and large dogs, it accommodates various breeds and temperaments. The park features ample open space for pups to run and play, as well as agility equipment for added fun and exercise. Picnic tables and shaded areas provide comfort for pet owners, fostering a sense of community among visitors. Barclay Dog Park is not just a place for dogs to socialize and burn off energy; it's a gathering spot where both four-legged and two-legged friends can connect and savor the joy of the outdoors.
Leduc Heritage Grain Elevator
The Leduc Heritage Grain Elevator stands as a symbol of the region's agricultural history and is a cherished landmark in Leduc, Alberta. This beautifully preserved grain elevator is a testament to the area's farming heritage, reflecting a time when agriculture was at the heart of the community's economy. Visitors can explore this historic site and gain insights into the vital role grain elevators played in the agricultural industry. With its iconic wooden structure and the surrounding historical displays, the Leduc Heritage Grain Elevator offers a captivating glimpse into the past, honoring the hard work and dedication of those who contributed to the growth of the region through farming.
What is the IATA code for Edmonton International Airport?
The IATA code for Edmonton International Airport is YEG.
What are the primary domestic and international destinations served by the airport?
Edmonton International Airport offers a wide range of domestic flights to destinations like Vancouver, Toronto, and Calgary. For international travel, it provides connections to destinations such as Las Vegas, Phoenix, and various Mexican cities.
What amenities are available in the airport's US Departures area?
The US Departures area at Edmonton International Airport offers a selection of dining options, duty-free shopping, and comfortable waiting areas for passengers traveling to the United States.
What are some nearby attractions or cities accessible from Edmonton International Airport?
Edmonton International Airport is located relatively close to Edmonton, Alberta's capital city. Visitors can explore Edmonton's attractions, including the West Edmonton Mall, Fort Edmonton Park, and the Edmonton Valley Zoo, which are all within driving distance from the airport.