Kona International Airport
All information about Kona International Airport
Kona International Airport, also known as Ellison Onizuka Kona International Airport at Keāhole, serves as a major entry point to Hawaii's Big Island. It's named in honor of Ellison Onizuka, a Hawaiian astronaut who tragically lost his life in the Space Shuttle Challenger disaster in 1986. Located on the island's western side, near Kailua-Kona, this airport offers a unique Hawaiian experience with its open-air design and welcoming atmosphere.
Every year, Kona Airport handles more than three million travelers, making it a crucial transportation hub for both tourists and locals. Its strategic position and modern amenities make it an ideal starting point for exploring the island's diverse terrain, from the lush rainforests of Hilo to the awe-inspiring volcanic landscapes of Hawai'i Volcanoes National Park.
The airport boasts two terminals, efficiently catering to both international arrivals and domestic flights. Inside, passengers can avail themselves of various amenities, including car rental services, dining options, souvenir shops, and everything necessary for a comfortable journey. One of the airport's distinguishing features is its open-air design, allowing travelers to relish the balmy Hawaiian climate and savor the breathtaking sunset vistas for which Kona is renowned.
Kona Airport consists of Three passenger terminals :
Terminal 1
Terminal 2
Terminal 3
Terminal 1
Kona Airport Terminal 1 is home of boarding gates 1 to 5. It is located to the right of Terminal 2.
Terminals in Kona Airport are quite characteristic: There are open little Hawaiian houses, passengers can walk in an open-air terminal. 
At the entrance there's the ticketing and check-in lobby. It is a single level terminal. 
Both sections are divided in the center by the Onizuka Space Center. Please note that each section counts with its own security checkpoint that leads to the boarding area.
Arrivals Area has customs and baggage claim.
Terminal 2
Terminal 3
Best Facilities And Services at Kona Airport
Car Rental Services: The airport hosts multiple reputable car rental agencies, providing a wide selection of vehicles to suit travelers' transportation preferences and needs.
Dining Variety: Satisfy your culinary cravings with a diverse range of dining options. Whether you're seeking authentic local Hawaiian cuisine or prefer international favorites, you'll find a restaurant or café to match your tastes.
Souvenir Shops: Explore the airport's souvenir shops to discover an array of Hawaiian-themed mementos and local products. These shops allow you to take home a piece of the Aloha spirit.
Complimentary Wi-Fi: Stay connected during your journey with complimentary Wi-Fi available throughout the airport. Whether you need to check emails, update social media, or browse the web, this service keeps you connected.
Baggage Services: Kona Airport prides itself on efficient baggage services. Passengers can expect a smooth and hassle-free baggage claim process, with assistance readily available when needed.
Banking and ATMs: Access banking services and ATMs conveniently located within the airport. This feature ensures that you can manage your finances and access cash as needed during your travels.
Parking Facilities: Secure parking options are available for those arriving by car. Whether you're visiting for a short stay or an extended vacation, you can find suitable parking accommodations.
VIP Lounges: For premium travelers seeking additional comfort and amenities, VIP lounges are available. These lounges provide a tranquil and relaxing pre-flight experience, with services tailored to enhance your travel experience.
Address: 73-200 Kupipi St,Kailua-Kona,
HI 96740
UNITED STATES

Phone: +1 808-327-9520
Email: [email protected]
Transportation at Kona Airport.
Bus: bus options from Kona Airport:
Bus Routes
HELE-ON BUS 
Hawaii County Mass Transit Agency operates several routes serving Kona Airport and Kailua-Kona. 
Some of the areas where they stop are: Pahala, Kona and South Kohala.
Schedules
Hele-On provides service to Kona International Airport from Monday through Saturday.

The return buses departs Kona International Airport at Keahole at 08:30 am and 04:35 pm for Pahala through Kailua-Kona and Ali'i Drive areas.
Total trip time is about 20 minutes. 
Location
The bus stop is located in front of the Astronaut Ellison S. Onizuka Space Center.
FARES
Nearby 5 best hotels to visit in Kona Airport
Four Seasons Resort Hualalai
The Four Seasons Resort Hualalai is a luxurious and tranquil haven for travelers seeking the ultimate Hawaiian escape. Boasting a prime oceanfront location, this exquisite resort offers a blend of modern luxury and traditional Hawaiian charm. Guests are welcomed by lush tropical gardens, pristine beaches, and an array of world-class amenities. The resort features beautifully appointed rooms and suites, many with private lanais and ocean views. Dining options are exceptional, with a focus on fresh, locally-sourced ingredients prepared in innovative ways. From the Jack Nicklaus-designed golf course to the rejuvenating spa and cultural activities, the Four Seasons Resort Hualalai offers an unforgettable Hawaiian experience, where relaxation, adventure, and authentic island hospitality come together in perfect harmony.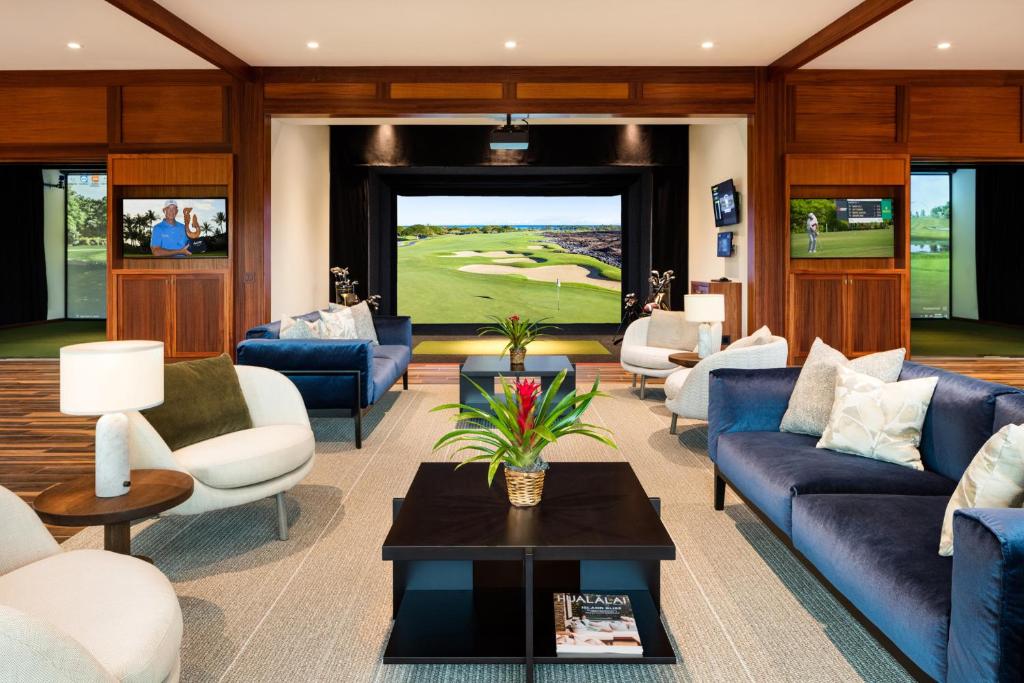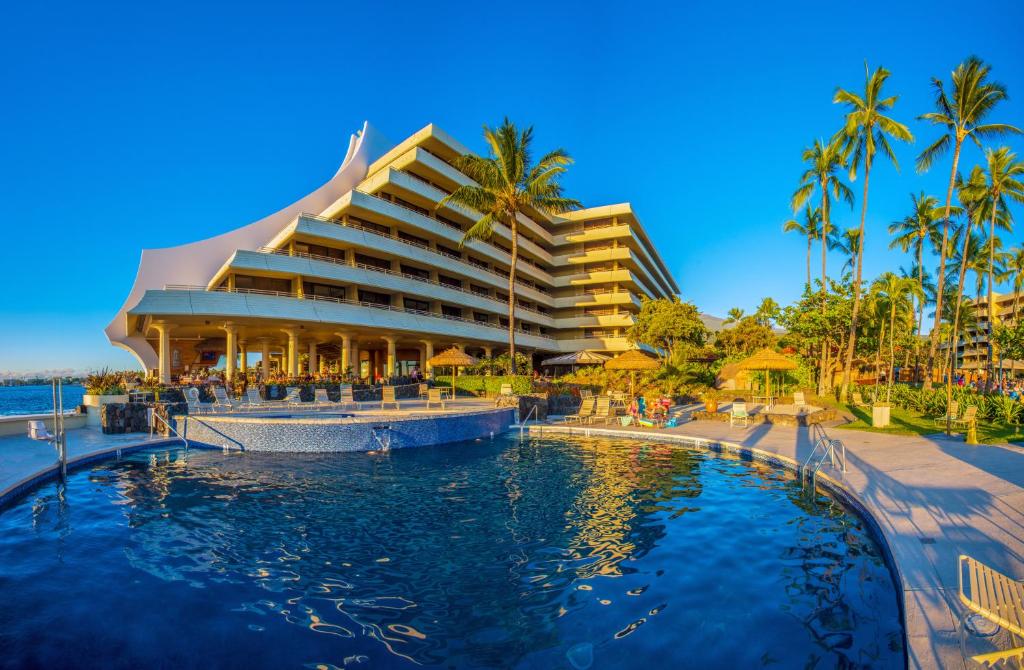 The Royal Kona Resort is a captivating destination that seamlessly blends the natural beauty of the island with a relaxed and inviting atmosphere. The resort offers a variety of accommodations, from spacious guest rooms to oceanfront suites, providing guests with stunning views of the bay and access to refreshing sea breezes. The property features a range of amenities, including multiple dining options serving fresh and locally-inspired cuisine, an oceanfront luau, and a rejuvenating spa. Guests can unwind by the oceanfront pool, sip cocktails at the beachfront bar, or explore the historic town of Kailua-Kona just steps away. With its rich Hawaiian heritage and exceptional location, the Royal Kona Resort is a perfect choice for travelers seeking a serene and culturally immersive Hawaiian experience.
Courtyard by Marriott King Kamehameha's Kona Beach Hotel
Nestled along the pristine shores of Kailua Bay on the Big Island of Hawaii, the Courtyard by Marriott King Kamehameha's Kona Beach Hotel offers a perfect blend of modern comfort and Hawaiian cultural richness. This oceanfront oasis pays homage to King Kamehameha the Great, who once ruled Hawaii, with a historic and regal ambiance. The hotel features well-appointed rooms and suites, many with private balconies offering breathtaking views of the bay or the lush gardens. Guests can enjoy an array of amenities, including a beautiful infinity pool, fitness center, and dining options that showcase the flavors of the island. With its central location in Kailua-Kona, guests can explore nearby historic sites, vibrant markets, and scenic beaches. Whether you're here for relaxation or adventure, the Courtyard by Marriott King Kamehameha's Kona Beach Hotel provides a captivating Hawaiian experience that celebrates both the past and present of this enchanting island.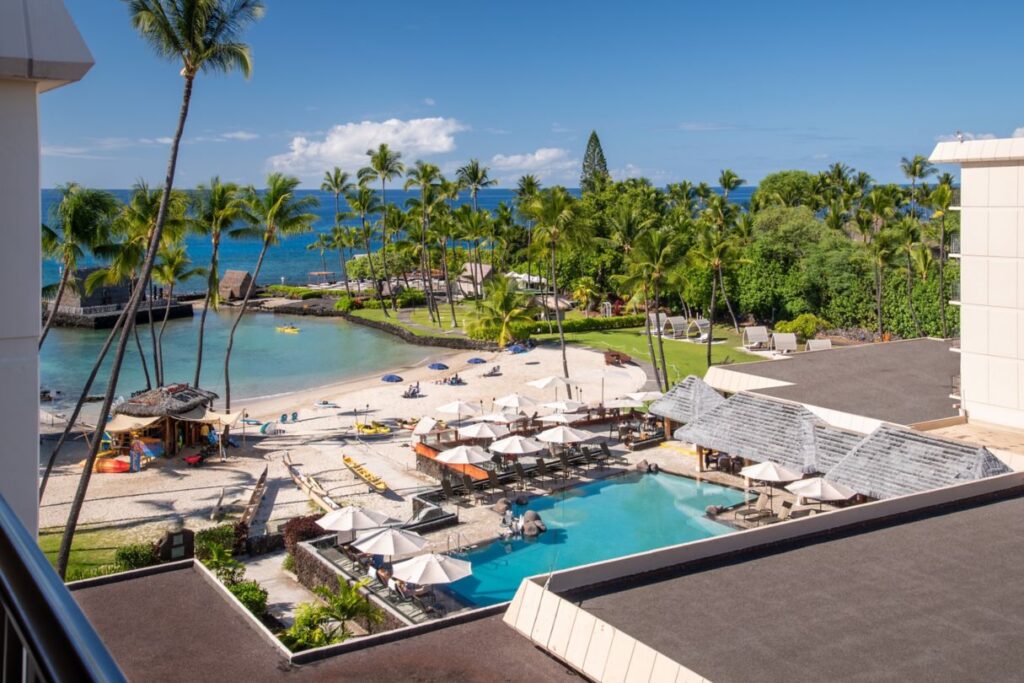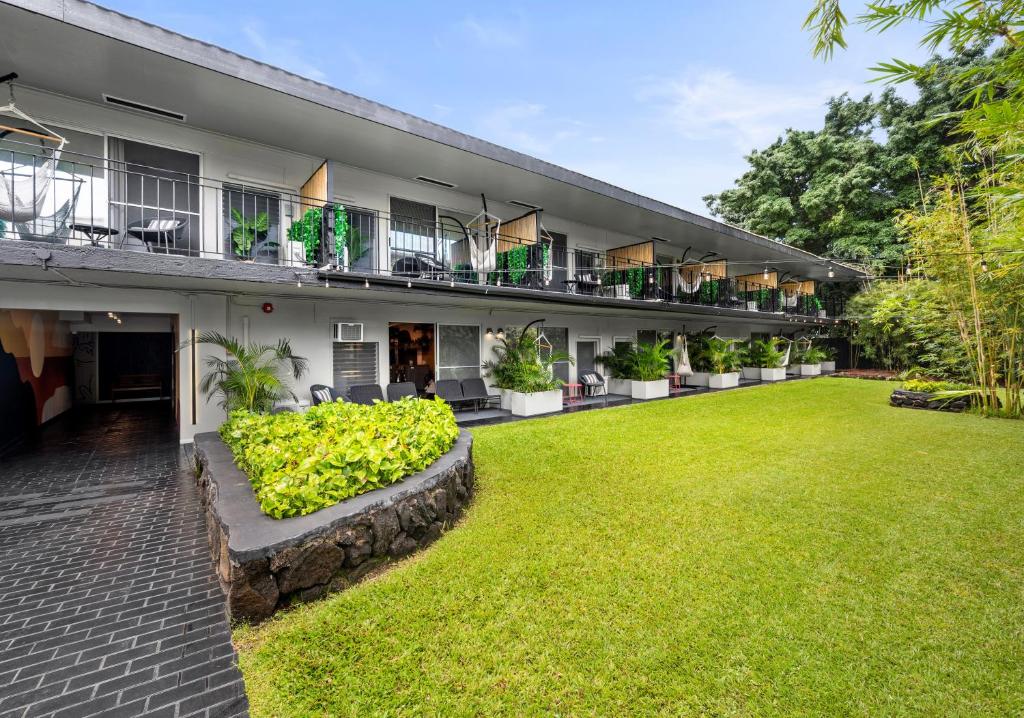 The Kona Seaside Hotel offers a comfortable and convenient base for travelers exploring this tropical paradise. Situated just steps away from the sparkling waters of Kailua Bay, this budget-friendly hotel provides guests with easy access to the area's vibrant attractions, including historic sites, shopping, dining, and water-based activities. The hotel's well-appointed rooms, some with ocean views, provide a cozy retreat after a day of exploration. Guests can enjoy the outdoor pool and sundeck, making it a great spot to relax and soak in the Hawaiian sunshine. With its warm hospitality and prime location, the Kona Seaside Hotel is a welcoming choice for those seeking an affordable and centrally located accommodation on the beautiful Big Island.
Hilton Grand Vacations Club Kings' Land Waikoloa
The Hilton Grand Vacations Club Kings' Land is a premium resort that offers travelers an unforgettable Hawaiian experience. Surrounded by vibrant tropical gardens and beautiful golf courses, the resort provides a serene and luxurious retreat. Guests can choose from spacious and well-appointed villas, complete with modern amenities and private lanais. The resort features a stunning infinity pool with a water slide, a fitness center, and an array of dining options, including a poolside bar and grill. For golf enthusiasts, the nearby Kings' Golf Course offers a challenging round amidst breathtaking scenery. With its prime location, luxurious accommodations, and a plethora of activities, the Hilton Grand Vacations Club Kings' Land is an ideal choice for those seeking an upscale Hawaiian getaway in paradise.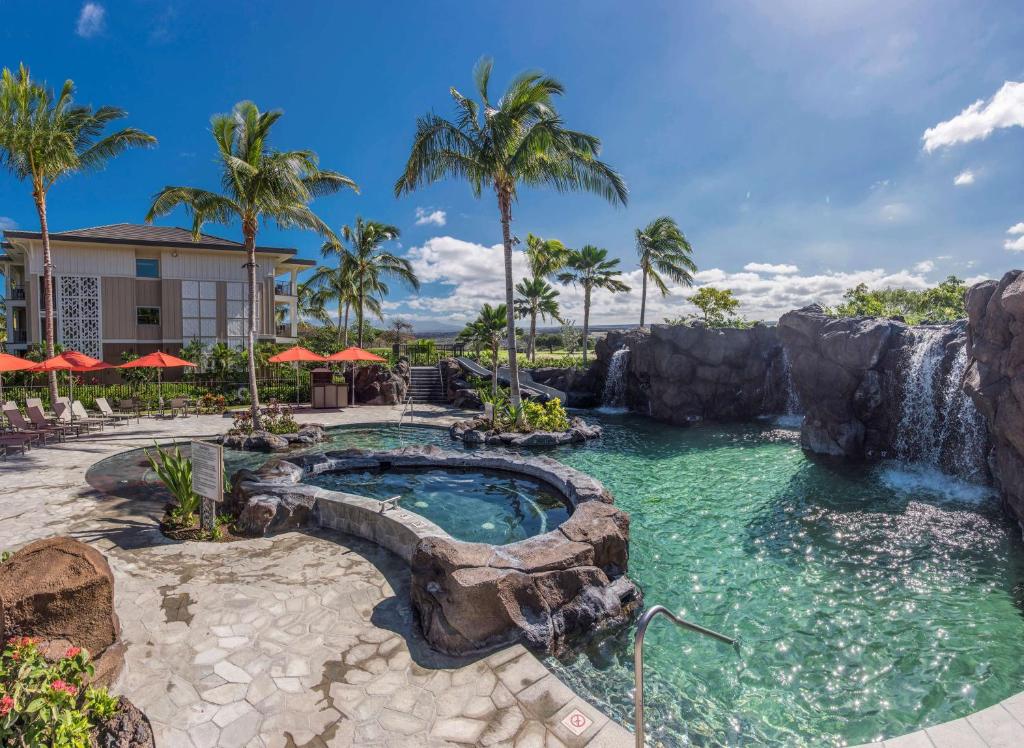 Best 5 places to visit in Kona Airport.
Best 5 places to visit in Kona Airport.
Ocean Rider Seahorse Farm
The Ocean Rider Seahorse Farm, located on the picturesque Kona coast of Hawaii's Big Island, offers a unique and educational experience for visitors of all ages. As the world's first seahorse aquaculture facility open to the public, it provides a fascinating opportunity to learn about these captivating creatures and their vital role in marine ecosystems. Guided tours take guests on a journey through the farm's facilities, where they can observe and even interact with various seahorse species. This conservation-focused attraction not only promotes awareness about seahorses but also contributes to their preservation in the wild. It's a chance to witness the delicate beauty of seahorses up close while supporting efforts to protect these enchanting marine creatures and their ocean habitats.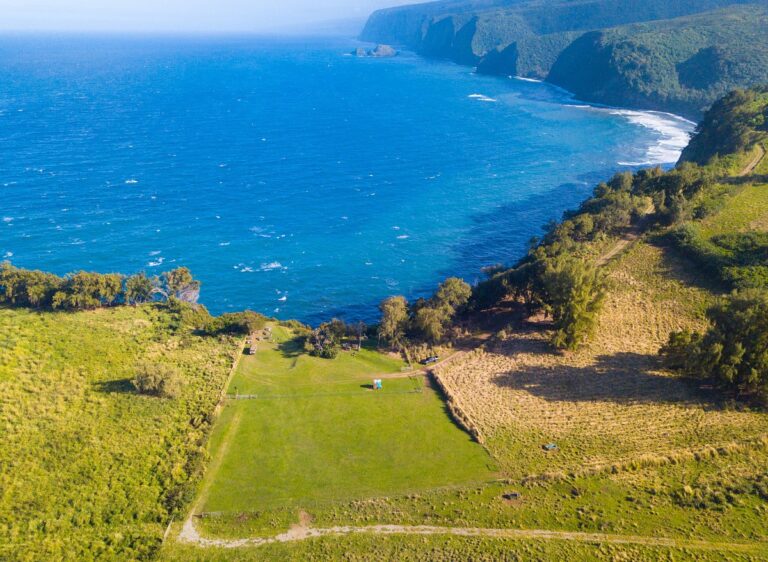 Hawaii Forest and Trail is a premier eco-tour company that offers an immersive and educational exploration of the diverse ecosystems and natural wonders of Hawaii's Big Island. With a strong commitment to sustainability and environmental stewardship, they provide guided tours that delve deep into the island's lush rainforests, volcanic landscapes, and unique habitats. Guests can embark on adventures like stargazing atop Mauna Kea, hiking to hidden waterfalls, or exploring the dramatic lava flows of Hawaii Volcanoes National Park. These experiences are not only awe-inspiring but also educational, as knowledgeable guides share insights about the island's geology, flora, and fauna, fostering a deep appreciation for Hawaii's natural heritage. Hawaii Forest and Trail is a fantastic choice for those seeking to connect with the island's natural beauty while supporting conservation efforts and responsible tourism.
Kona Coast by Air offers a breathtaking and exhilarating way to experience the stunning beauty of Hawaii's Kona Coast. With a variety of helicopter tours, they provide a unique opportunity to witness the island's dramatic landscapes from a bird's-eye view. Guests can soar above lush valleys, cascading waterfalls, and rugged volcanic terrain, all while taking in the mesmerizing hues of the Pacific Ocean. The knowledgeable pilots share insights into the island's geology and history, enhancing the aerial adventure. It's a chance to create unforgettable memories and capture awe-inspiring photographs of the Big Island's natural wonders. Kona Coast by Air is an ideal choice for those seeking an adrenaline rush and a deeper appreciation for the island's diverse and breathtaking landscapes..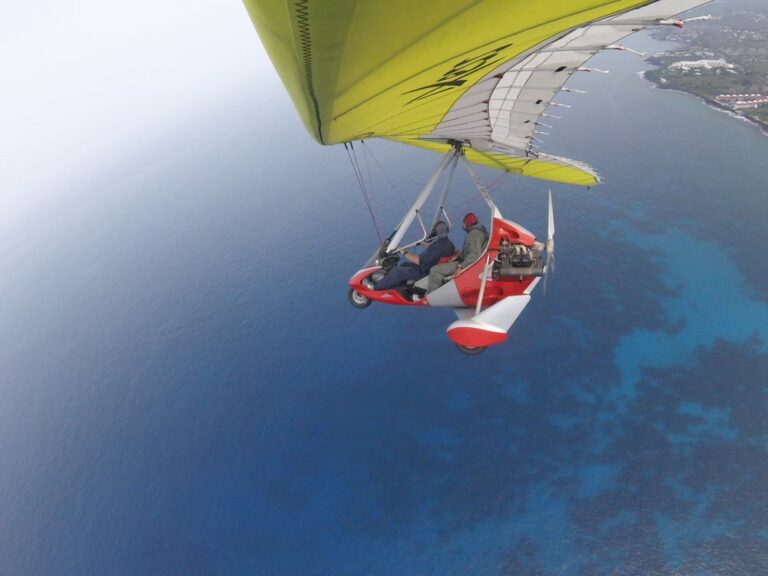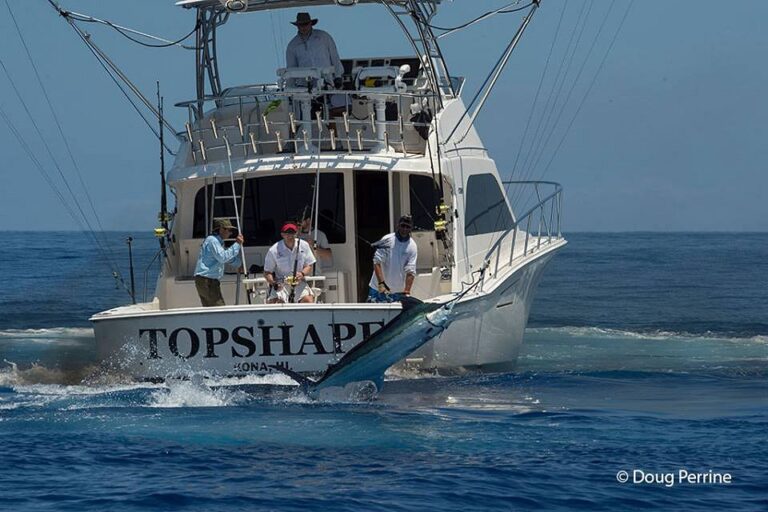 TOPSHAPE Kona Sports Fishing
TOPSHAPE Kona Sports Fishing is the ultimate destination for anglers seeking an exhilarating and memorable deep-sea fishing experience on the Big Island of Hawaii. With a well-equipped fleet of fishing boats and a team of experienced captains and crew, they offer a range of fishing charters tailored to various skill levels and preferences. Whether you're a novice or a seasoned angler, you can expect to hook impressive game fish like marlin, mahi-mahi, and tuna in the bountiful waters off the Kona Coast. The knowledgeable crew not only ensures a successful fishing expedition but also shares their insights about the local marine life and the rich Hawaiian fishing traditions. TOPSHAPE Kona Sports Fishing provides an opportunity to create unforgettable moments while exploring the vibrant and abundant waters of Kona, making it a must-visit for fishing enthusiasts and adventure seekers alike.
Pacific Rim Divers is your gateway to the mesmerizing underwater world of Hawaii's Big Island. With a passion for marine conservation and a team of experienced dive instructors, they offer a range of scuba diving and snorkeling experiences that cater to all skill levels. From exploring vibrant coral reefs teeming with colorful marine life to encountering majestic manta rays during night dives, Pacific Rim Divers provides an opportunity to witness the island's aquatic wonders up close. Safety and sustainability are paramount, with a commitment to responsible diving practices and protecting the fragile marine ecosystems. Whether you're a certified diver or a beginner looking to take your first plunge, Pacific Rim Divers promises an unforgettable adventure beneath the waves, unveiling the hidden treasures of Hawaii's underwater paradise.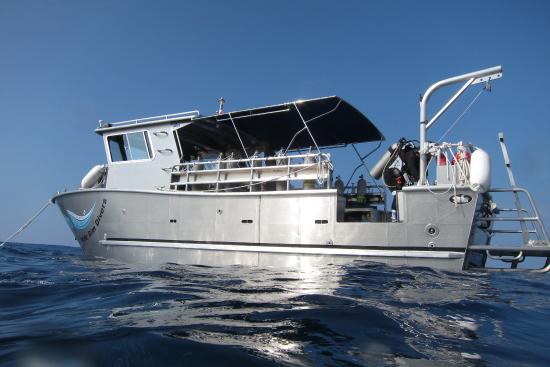 Where is Kona Airport located?
Kona Airport, officially known as Ellison Onizuka Kona International Airport at Keahole (KOA), is located on the west coast of the Big Island of Hawaii, USA.
What is the airport code for Kona Airport?
The airport code for Kona Airport is KOA.
Who was Ellison Onizuka, and why is the airport named after him?
Ellison Onizuka was an American astronaut who tragically lost his life in the Space Shuttle Challenger disaster in 1986. The airport was named in his honor because he was born in Kealakekua, which is near Kona Airport.
What airlines operate at Kona Airport?
Various airlines operate at Kona Airport, including major carriers like Hawaiian Airlines, Delta Air Lines, American Airlines, United Airlines, and several smaller regional airlines.
What is the climate like in the Kona area where the airport is located?
Kona Airport is located on the leeward (dry) side of the Big Island, so it typically experiences sunny and dry weather conditions. The climate is characterized by warm temperatures and minimal rainfall, making it a popular tourist destination year-round.