Ontario International Airport
All information Ontario International Airport
Ontario International Airport (ONT) is a bustling and convenient gateway to Southern California serving the Inland Empire region and beyond. Located about 35 miles east of downtown Los Angeles ONT offers travelers a less congested and more relaxed airport experience compared to some of the larger airports in the area. With two well-designed terminals, it provides a range of domestic and international flights making it a vital transportation hub for both business and leisure travelers.
ONT is known for its modern facilities and customer-friendly services, including ample parking options, efficient security procedures, and a variety of dining and shopping choices. The airport's commitment to sustainability is evident in its Eco-Friendly initiatives, such as solar power generation and water conservation efforts.
Travelers can easily access the airport via major highways, and ground transportation options are readily available, including rental cars, taxis, and rideshare services. Whether you're flying in or out of Ontario International Airport you can expect a smooth and enjoyable travel experience with a wide array of amenities to cater to your needs. It's no wonder that ONT continues to gain popularity as a preferred gateway to Southern California.
Ontario Airport Terminals
Ontario International Airport consists of two main terminals: 
Terminal 2
Ontario Airport Terminal 2 all of 13 boarding gates.
LEVELS
Lower level
Find here Arrivals and the baggage claim area. 
Services: Information desk, traveler's aid, ATMs, vending machines.
International arrivals are registered at the International Terminal.
Ground transportation: Taxis, hotel shuttles, car rental, airport shuttles, and shared-ride vans. 
Upper level
On this floor, you'll discover an extensive array of dining options and retail outlets. Access to boarding gates 207, 208, and 209 is available from this level, and after passing through security you can reach gates 208 through 201A.
In Ontario Airport's Terminal 4, there are a total of 14 boarding gates available for passengers.
Terminal 4
Best Facilities And Services at Ontario Airport
ATMs: For the convenience of passengers the airport features strategically placed ATMs throughout its terminals. Whether you need some cash for last-minute shopping or transportation these ATMs ensure you have access to funds when you need them most.
Currency Exchange: International travelers will appreciate the dedicated currency exchange services available at Ontario Airport. This feature simplifies the process of converting your money to the local currency making your journey smoother and more efficient.
Restaurants and Cafés: Culinary enthusiasts are in for a treat as the airport boasts a diverse selection of restaurants and cafes. From quick bites to leisurely meals there's something to satisfy every palate. Whether you crave a hearty breakfast before your flight or a relaxing dinner after a long journey these dining options have you covered.
Shops and Duty-Free: Retail therapy is a delight at Ontario Airport, thanks to an array of shops offering a variety of products. Travelers can browse through fashion boutiques, electronics stores, and souvenir shops to find the perfect gifts or keepsakes. International travelers can also indulge in duty-free shopping, taking advantage of tax-free prices on a range of luxury goods.
Banking Services: The airport recognizes the importance of banking services for travelers. Banking counters and services are conveniently located within the airport ensuring you handle your financial needs easily, whether it's currency exchange, checking balances, or conducting other banking transactions.
Lost Property Services: If you misplace personal belongings during your journey Ontario Airport has a dedicated Lost Property service. The efficient and helpful staff are there to assist you in locating and recovering your items alleviating the stress that comes with such situations.
Lost Baggage Services: In case your luggage gets misplaced during your travels, Ontario Airport provides a specialized Lost Baggage service. This service promptly attends to the situation, aiding travelers in reuniting with their belongings and ensuring their journey proceeds as seamlessly as can.
Smoking Areas: No any smoking areas at Ontario Airport.
Address: Ontario International Airport, Ontario, California, 91761, UNITED STATES
Phone:
+1 909-544-5300
Transportation at Ontario Airport.
Bus: bus options from Ontario Airport:
Bus Routes
Bus route 61 links Ontario Airport to Ontario, Pomona, Fontana, and Montclair. 
Schedule
Monday to Friday: From 04:43 am to 10:51 pm.

Saturday from 05:56 am to 09:59 pm.

Sundays from 06:10 am to 07:06 pm.
Frequency: Every 15 minutes.
FARES
Nearby 5 best hotels to visit in Ontario Airport
Holiday Inn Ontario Airport (0.8 km)
The Holiday Inn Ontario Airport is a welcoming and convenient lodging option for travelers visiting Ontario, California. Ideally situated near the Ontario International Airport this hotel offers a comfortable and stress-free stay for both business and leisure travelers. The well-appointed rooms provide a cozy retreat featuring modern amenities to ensure a pleasant stay. Guests can enjoy the convenience of an on-site restaurant serving delicious meals and a fitness center to stay active. The hotel also offers a complimentary shuttle service to and from the airport, making it exceptionally convenient for those with flights to catch. With its strategic location, the Holiday Inn Ontario Airport provides easy access to local attractions and corporate offices making it an ideal choice for travelers seeking comfort and accessibility during their stay.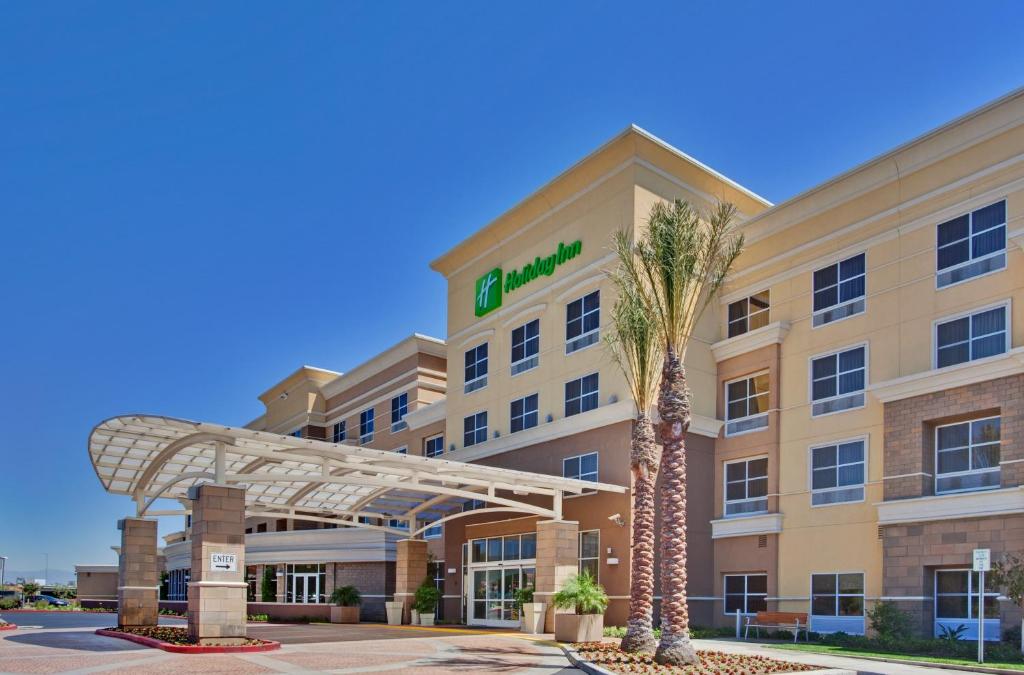 Residence Inn Ontario Airport (1.1 km)
The Residence Inn Ontario Airport is the ideal choice for travelers exploring Ontario, California. This extended-stay hotel goes the extra mile to ensure guests feel right at home, offering spacious suites complete with fully equipped kitchens and separate living areas. Regardless of whether your trip is for business or leisure, you'll relish the convenience of a complimentary breakfast, free Wi-Fi, and access to a fitness center. The outdoor pool and barbecue area provide a perfect setting to unwind and socialize. Located near Ontario International Airport this hotel also grants easy access to popular attractions such as the Ontario Mills Mall and Citizens Business Bank Arena. Thanks to its considerate amenities and strategic location, the Residence Inn Ontario Airport promises a delightful and extended stay experience in the Inland Empire region.
Folk Inn Ontario Airport (1.1 km)
The Folk Inn Ontario Airport provides a warm and comfortable stay conveniently located near the Ontario International Airport. It's a great choice for both business and leisure travelers, offering a relaxed and inviting ambiance. The rooms are thoughtfully appointed with all the essential amenities to ensure a comfortable stay, such as complimentary Wi-Fi, flat-screen TVs, and mini-fridges. After a long day of travel or work, guests can unwind in the outdoor pool and hot tub, providing a perfect retreat. The added convenience of a complimentary continental breakfast ensures a hearty start to the day. With its proximity to the airport and complimentary shuttle service, it's an ideal option for those with early morning or late-night flights. Overall, the Folk Inn Ontario Airport guarantees a pleasant and hassle-free experience for travelers exploring Ontario or in transit through the nearby airport.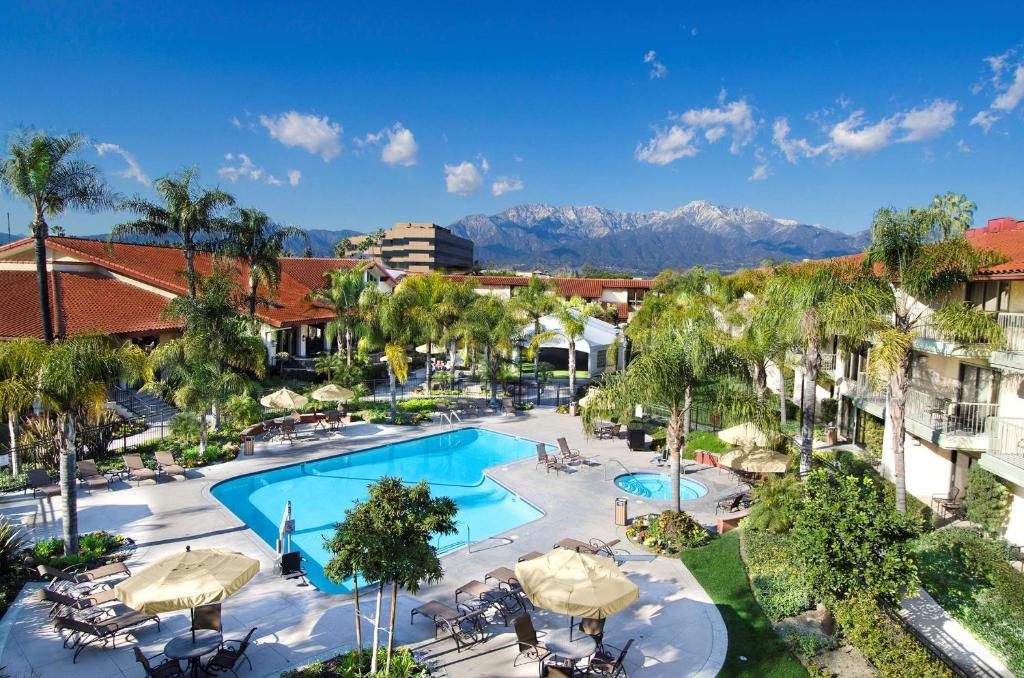 DoubleTree by Hilton Ontario Airport (1.3 km)
The DoubleTree by Hilton Ontario Airport extends a warm welcome to travelers in Ontario, California. Its strategic location near the Ontario International Airport makes it a convenient choice for both business and leisure guests seeking a comfortable and contemporary retreat. The hotel's well-furnished rooms guarantee a restful night's sleep, and the delightful gesture of offering guests warm DoubleTree chocolate chip cookies upon check-in adds a personal and hospitable touch. Guests can indulge in delicious meals at the on-site restaurant, and unwind at the bar for convenient room service. The hotel also provides an array of amenities, including a fitness center, outdoor pool, and complimentary airport shuttle service, ensuring guests have everything they need for a relaxing stay. Whether your agenda involves business meetings or exploring the attractions of the Inland Empire the DoubleTree by Hilton Ontario Airport promises a delightful and hassle-free experience.
SureStay Hotel by Best Western Ontario Airport (1.6 km)
SureStay Hotel by Best Western Ontario Airport offers travelers a comfortable and convenient stay in Ontario, California. With its well-appointed rooms and modern amenities, this hotel provides a welcoming environment for both business and leisure travelers. Guests can start their day with a complimentary breakfast ensuring a satisfying morning meal before heading out for the day. The hotel's location near the Ontario International Airport adds to its appeal, making it an excellent choice for those with early morning or late-night flights. other, the hotel offers easy access to local attractions and businesses, making it a convenient base for exploring the area or conducting business meetings. Whether you're in town for work SureStay Hotel by Best Western Ontario Airport offers a pleasant and hassle-free stay.
Best 5 places to visit in Ontario Airport.
Best 5 places to visit in Ontario Airport.
Salt Oasis is situated in Ontario, California. This is a tranquil haven dedicated to harnessing the therapeutic potential of salt. At its core lies a captivating salt cave adorned with Himalayan salt crystals, cultivating an environment teeming with healing properties. Visitors can recline in zero-gravity lounge chairs, indulging in salt cave sessions, known as halotherapy, as they inhale the mineral-enriched air. Salt Oasis extends a spectrum of wellness services, ranging from salt bed therapy to revitalizing massages all designed to foster relaxation and bolster respiratory well-being. This distinctive sanctuary offers a holistic approach to rejuvenation and relief, making it an essential destination for those in pursuit of a harmonious sense of well-being.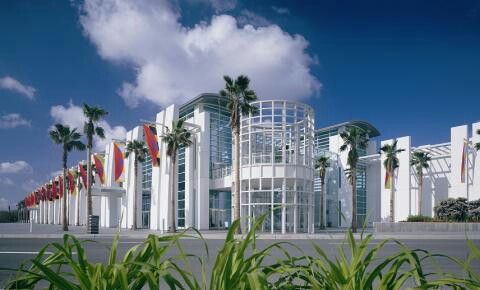 Ontario Convention Center
The Ontario Convention Center is nestled in Southern California's Inland Empire. This is a dynamic venue that seamlessly blends modern technology with sophisticated design. Its versatility caters to events of all scales, from corporate conferences to extravagant galas. Outfitted with state-of-the-art technology, high-speed internet connectivity, and a dedicated team of professionals, it guarantees flawless event execution. The center's refined ballrooms provide the perfect backdrop for unforgettable weddings and cultural gatherings. Its prime location in Ontario adds an element of convenience, making it the top choice for a wide spectrum of events. More than just a venue, the Ontario Convention Center is a collaborator in crafting indelible and remarkable experiences.
Planes of Fame Air Museum
Located in Chino, California, the Planes of Fame Air Museum is a captivating homage to aviation history boasting an extraordinary collection of vintage aircraft. Stepping into this museum is like stepping back in time to the golden era of aviation, where visitors can walk amidst iconic World War II fighter planes and rare experimental aircraft. but the experience doesn't end with static displays. The museum comes alive with the annual Planes of Fame Airshow, a thrilling spectacle featuring breathtaking aerial demonstrations and the chance to witness historic aircraft in flight.inside, the museum houses a treasure trove of aviation artifacts, documents, and memorabilia that offer deep insights into the stories of aviation pioneers. more than just a museum, it's a living tribute to human innovation, where the rich tapestry of aviation history unfurls its wings and takes flight before your eyes.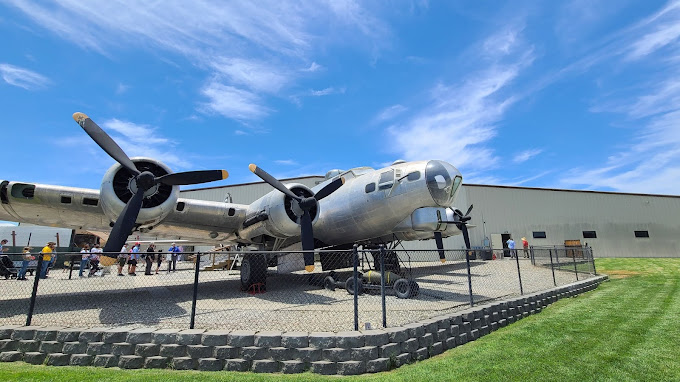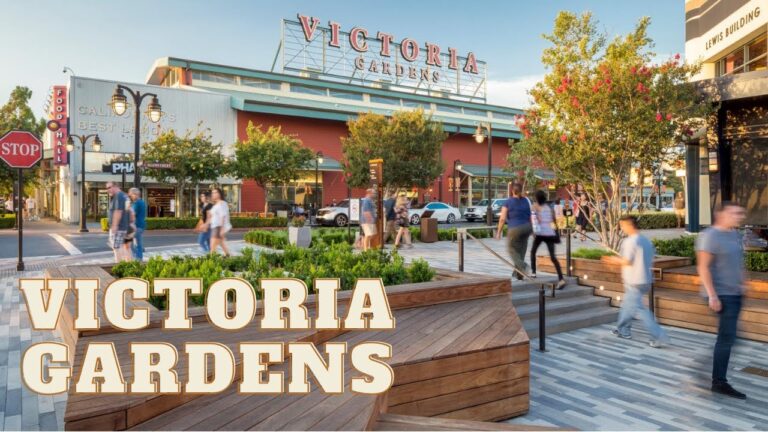 Victoria Gardens in Rancho Cucamonga is a dynamic shopping and entertainment complex spanning 1.2 million square feet. It offers a diverse retail experience from well-known brands to local boutiques. Landscaped courtyards, fountains, and inviting seating areas create a vibrant ambiance. Beyond shopping the complex features a variety of dining options making it a culinary destination. Victoria Gardens hosts community events, adding to its vibrant atmosphere. It's a place where shopping, dining, and entertainment converge appealing to residents and visitors alike. This open-air destination thrives as a bustling community hub in the heart of Rancho Cucamonga.
Trapped Escape Room is located in Upland, California offers an exhilarating and mentally stimulating adventure for thrill-seekers and puzzle enthusiasts. Step into themed scenarios that challenge your wits and teamwork skills as you work against the clock to solve puzzles, decipher clues and unravel mysteries. With various themed rooms to choose from each with its unique storyline and challenges Trapped Escape Room provides an immersive experience that transports participants to different worlds, from solving a crime in a detective's office to escaping from a haunted mansion. It's an engaging and interactive adventure that encourages critical thinking, creativity, and collaboration, making it an ideal activity for friends, family, or team-building events.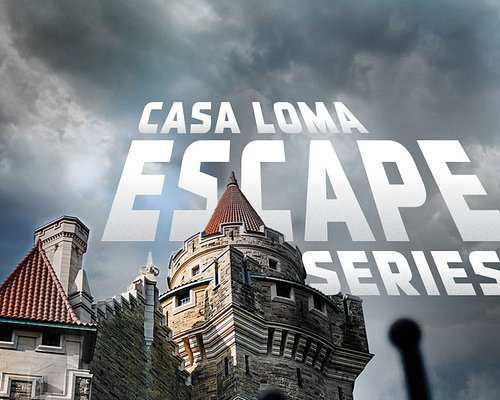 Where is Ontario International Airport located?
Ontario International Airport is located in Southern California, in the city of Ontario, which is in San Bernardino County. It's approximately 35 miles east of downtown Los Angeles.
Which airlines operate at Ontario International Airport?
Ontario International Airport serves as a hub for several airlines, including major carriers like Southwest Airlines, American Airlines, Delta Air Lines, and United Airlines. Additionally, various regional and international airlines operate flights to and from this airport.
What is the airport's IATA code and ICAO code?
The IATA code for Ontario International Airport is ONT, and the ICAO code is KONT. These codes are used for airline and air traffic control identification purposes.
What is the annual passenger traffic at Ontario International Airport?
The annual passenger traffic at Ontario International Airport has seen fluctuations over the years but typically ranges from several million to over five million passengers annually. However, specific numbers may change over time due to various factors such as airline schedules and regional demand.